Last summer we were unable to have VBS due to concerns over COVID. However, the Concrete and Cranes theme seemed like too much fun to totally pass up, so for five consecutive Sundays (Jan. 17 - Feb. 14) we will be doing one day of VBS curriculum. Both groups will do VBS music and learn VBS bible stories. 1st - 4th graders will participate in some Engineering challenges and preschoolers will have special construction-themed crafts! Register just like you normally would for a Sunday at yourcalvary.info/register.
If you are unable to join us in person, the lesson and some of the different activities we are doing will be posted here throughout the five weeks!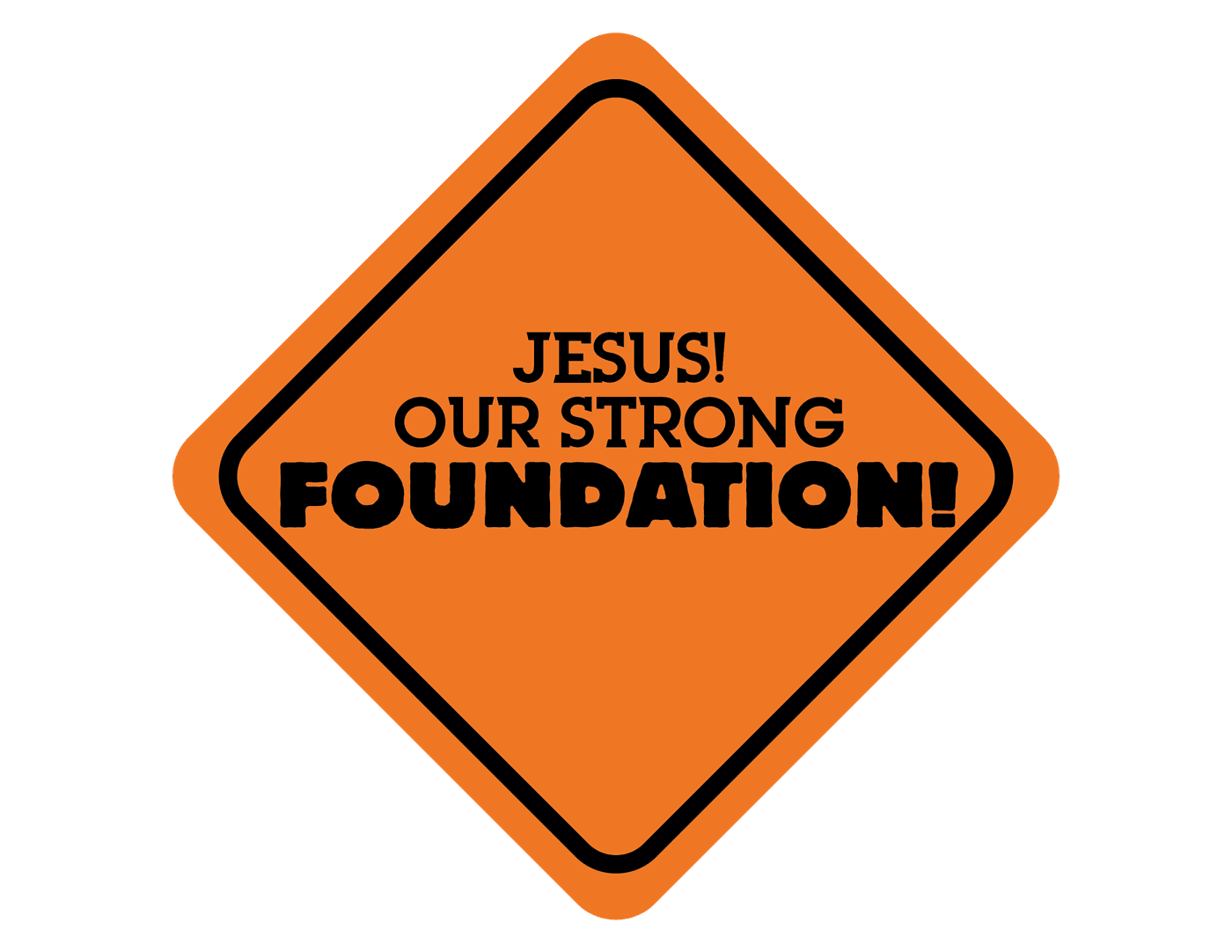 Week 1: Foundation of Love - Matthew 9:9-13
Preschool Activity: Cut sandpaper into 4- or 5-inch squares and invite preschoolers to draw on the sandpaper with crayons. Comment that drawing on sandpaper is a little different from drawing on plain paper. Say that sandpaper is a tool that may be used when working on a building. Tell kids that today they will learn that Jesus chooses to love people, even when they are a little rough around the edges.
Stem Activity: This activity has four challenges for the kids to complete. You can do as many or as few as you would like. The materials needed are 3 oz cups, jumbo craft sticks, and 1 inch wooden cubes. If you don't have these materials at home, try to use other materials you do have around the house!
Say: Our story today had a lot to do with choices. For these activities, you will have to choose your materials and how to build carefully in order to complete them.
Challenge 1: Build a Structure with one Cube as a base
Challenge 2: Using any size base, build the tallest structure
Challenge 3: Feats of Balance. Make something stick out in an impressive way
Challenge 4: What can you build with just one cup as a base?
Link to Gospel Project Video:
https://www.dropbox.com/s/t8bpias2a829hwu/tgp03v7p_unit20_session4_biblestory.mp4?dl=0
Learn the Dance Moves to Concrete and Cranes!