Over the last few months, our world has moved into a new reality. One thing that has become abundantly clear is the need for us to pray. We have gone through the 30 Days of Prayer twice before, but in light of everything that is transpiring, we thought it would be a unifying way the church could practice one of the most essential disciplines of our faith, together.
How to use this guide:
Prayer softens the heart and opens the door for God to move in and through us. It is our hope that this guide will help you to see the world more like God sees it.
Every morning, recite the prayer 3 times:
· Recite it to understand.
· Recite it as a prayer. Slow down and give these words to God.
· Restate the prayer in your own words, adopting the words as your own for the day.
As you go throughout the day, try and take in the words that you prayed. Challenge yourself. Let God shape you and use you for His glory.
DAY 28 - LEARNING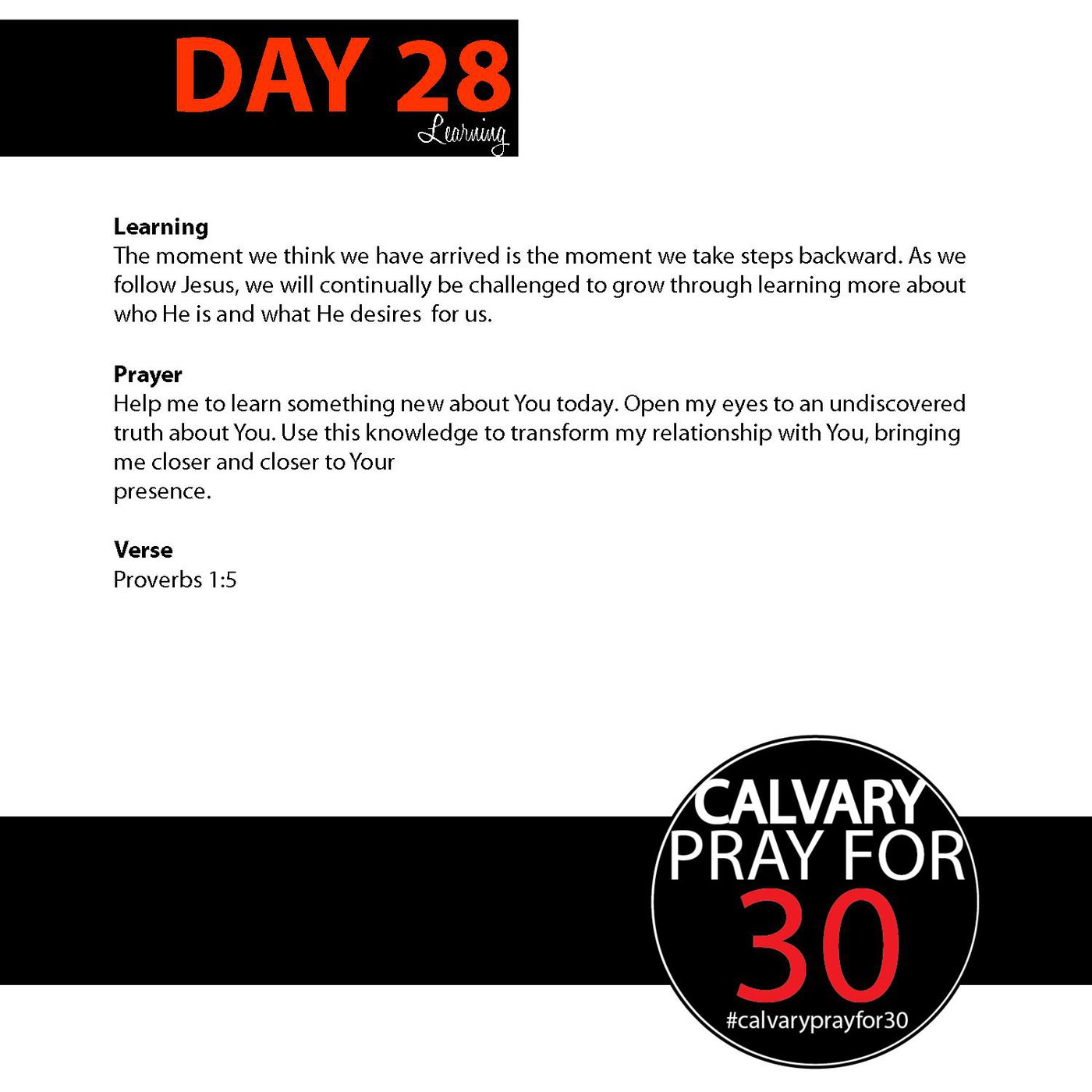 DAY 27: RECYCLE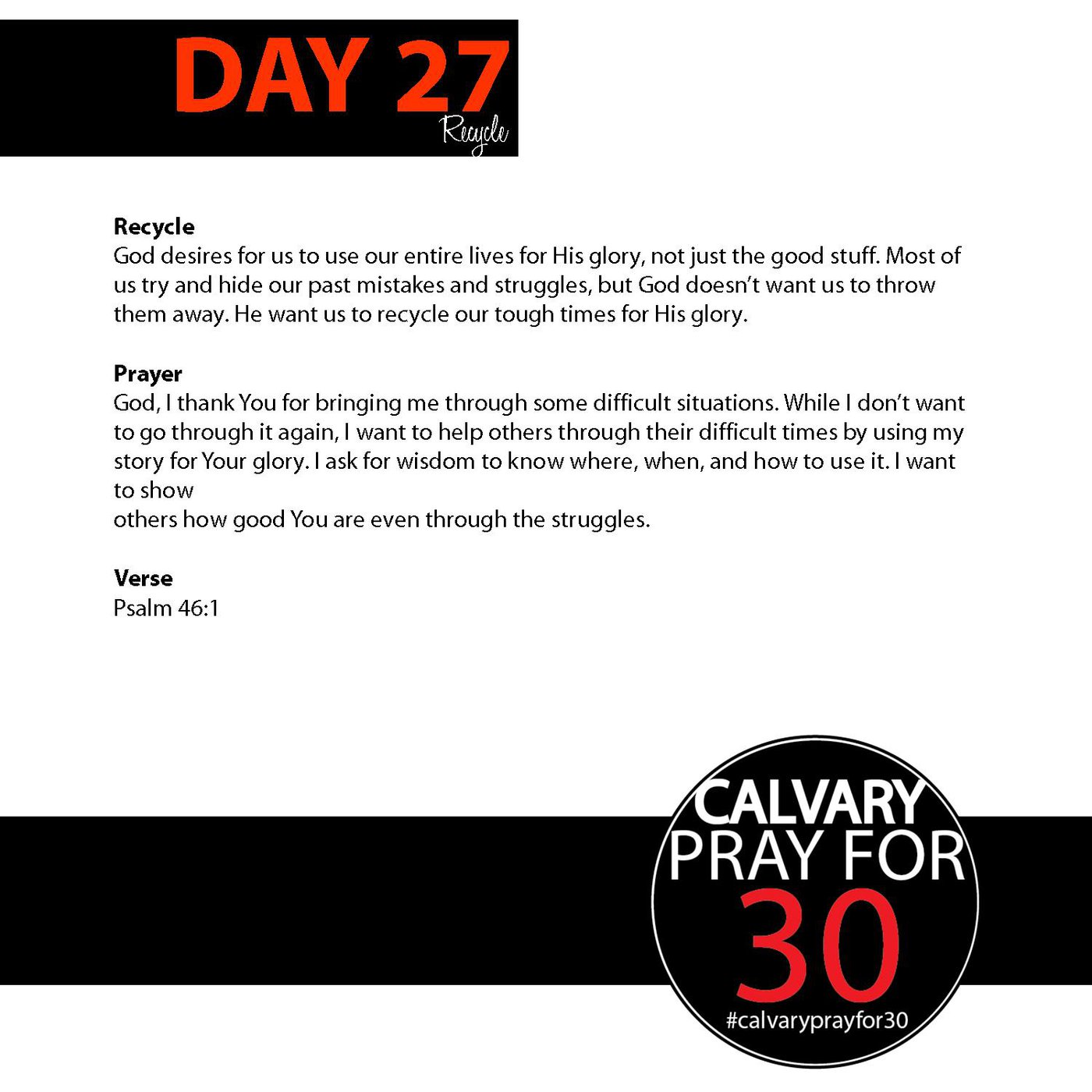 DAY 26 - ENDURANCE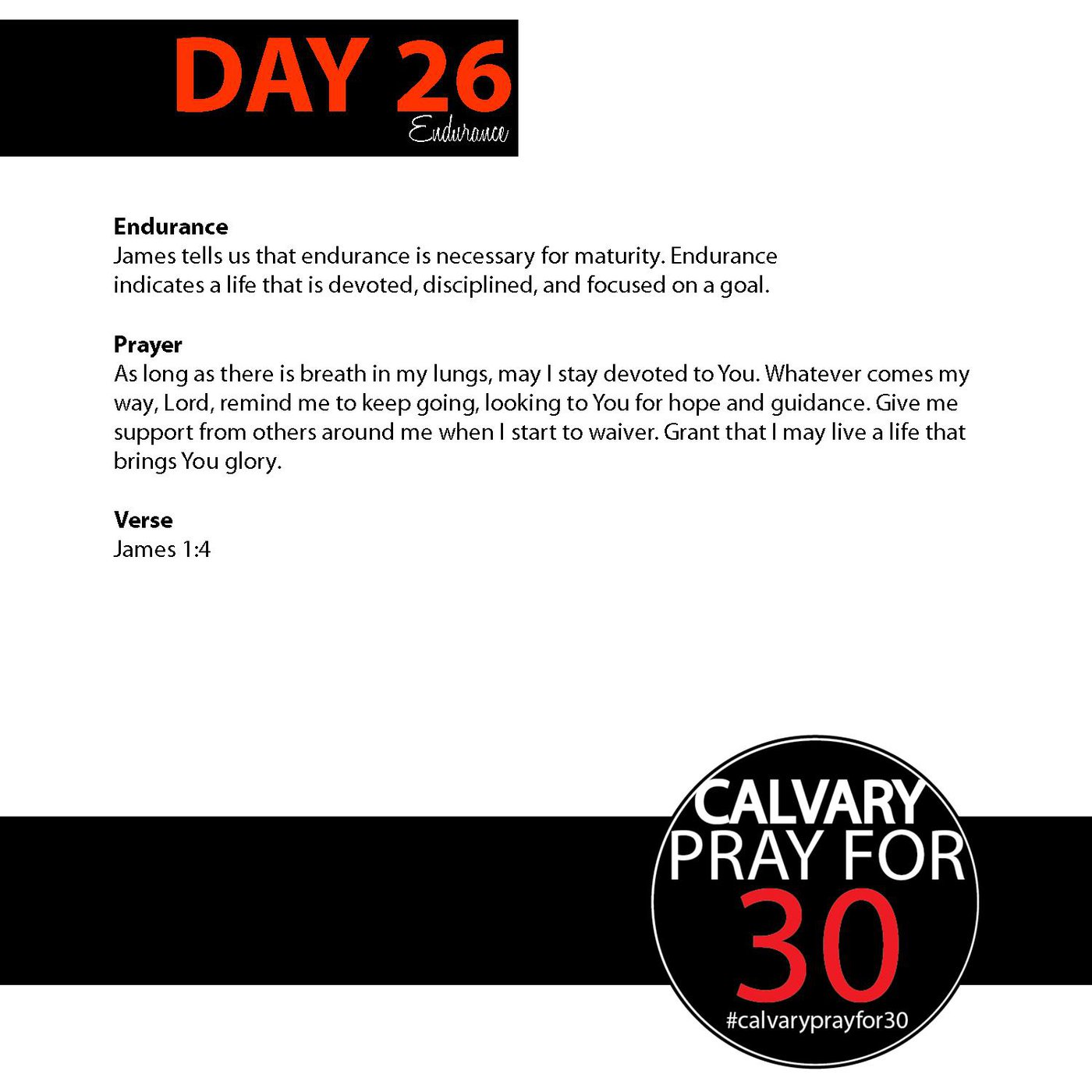 DAY 25: BREATHING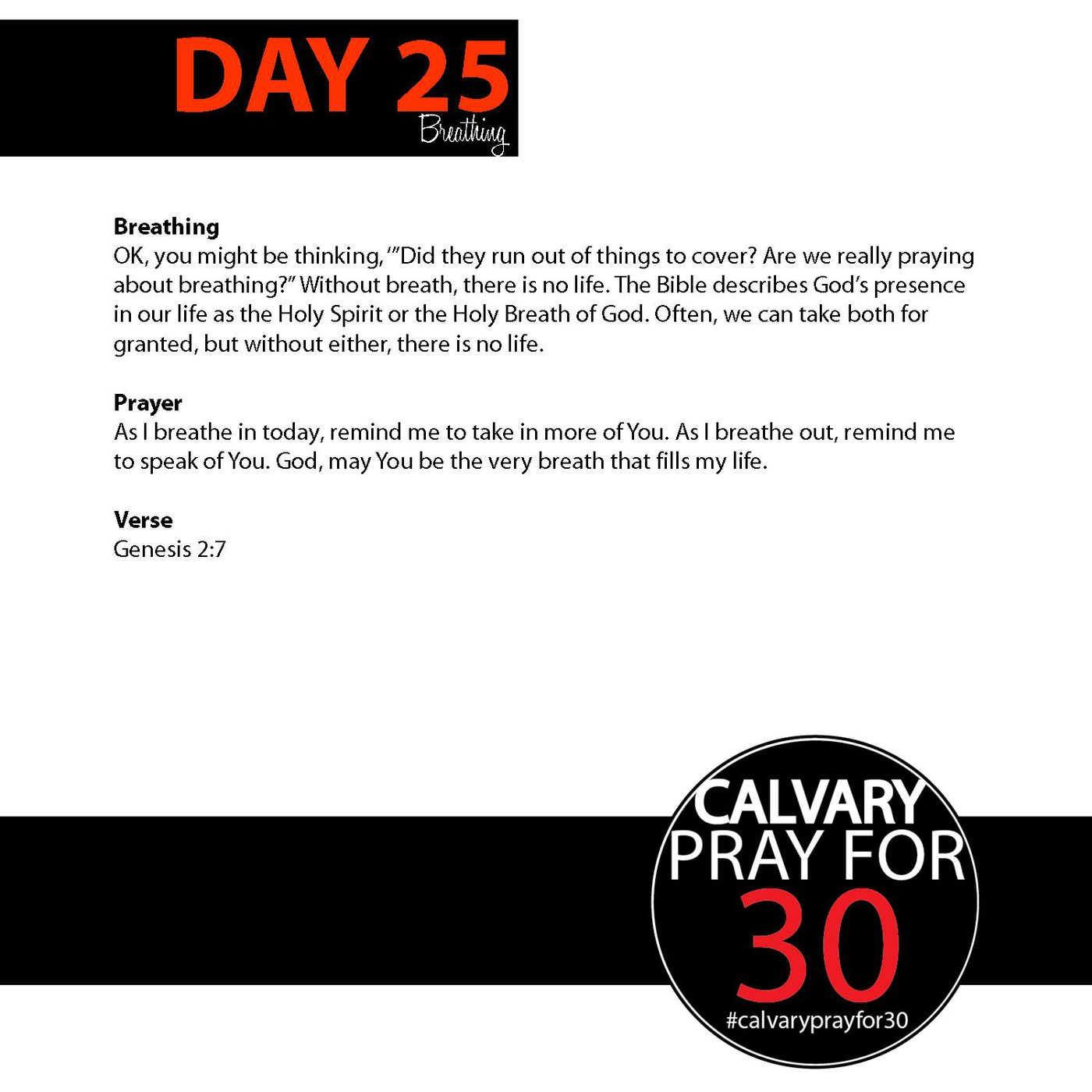 DAY 24: REPETITION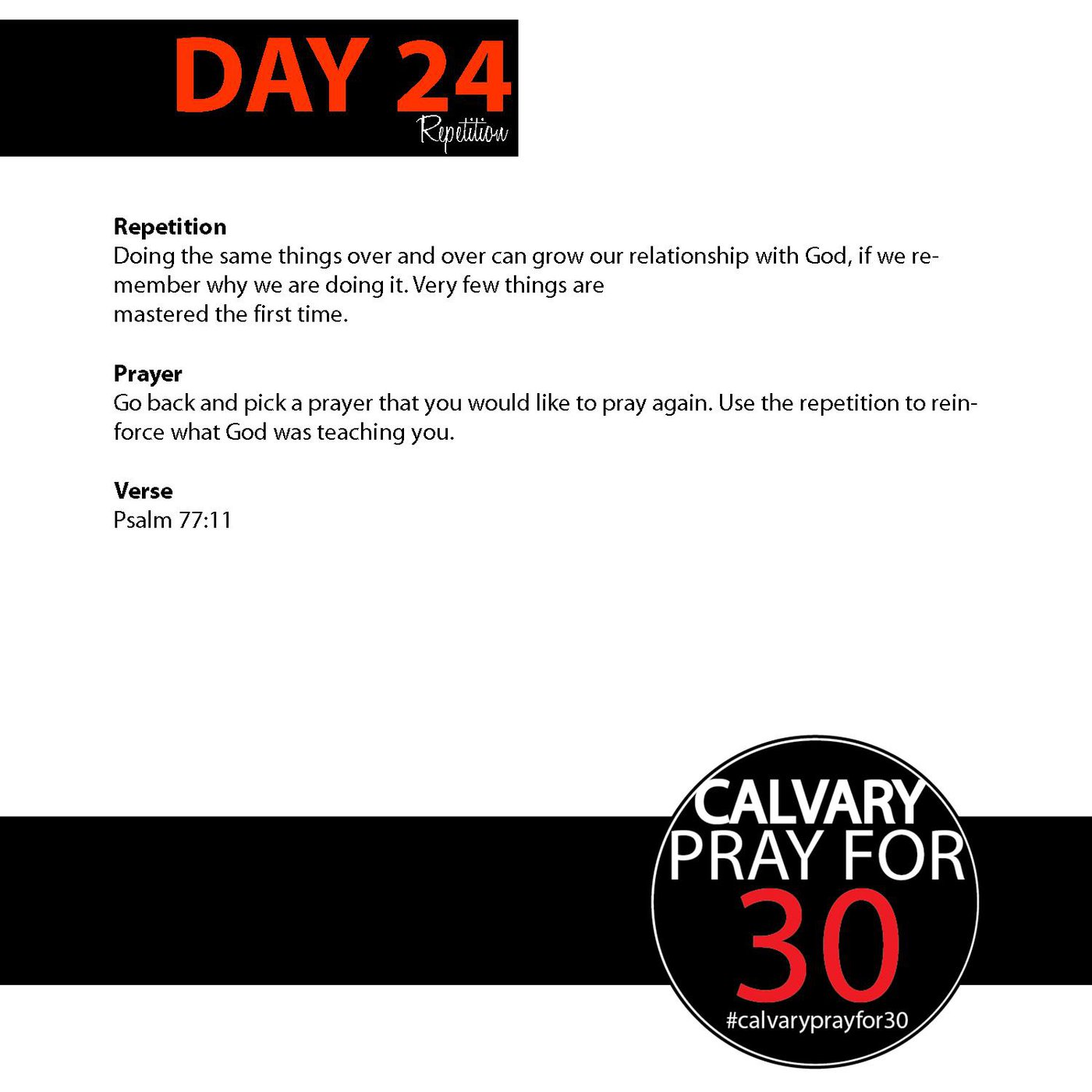 DAY 23: CREATIVITY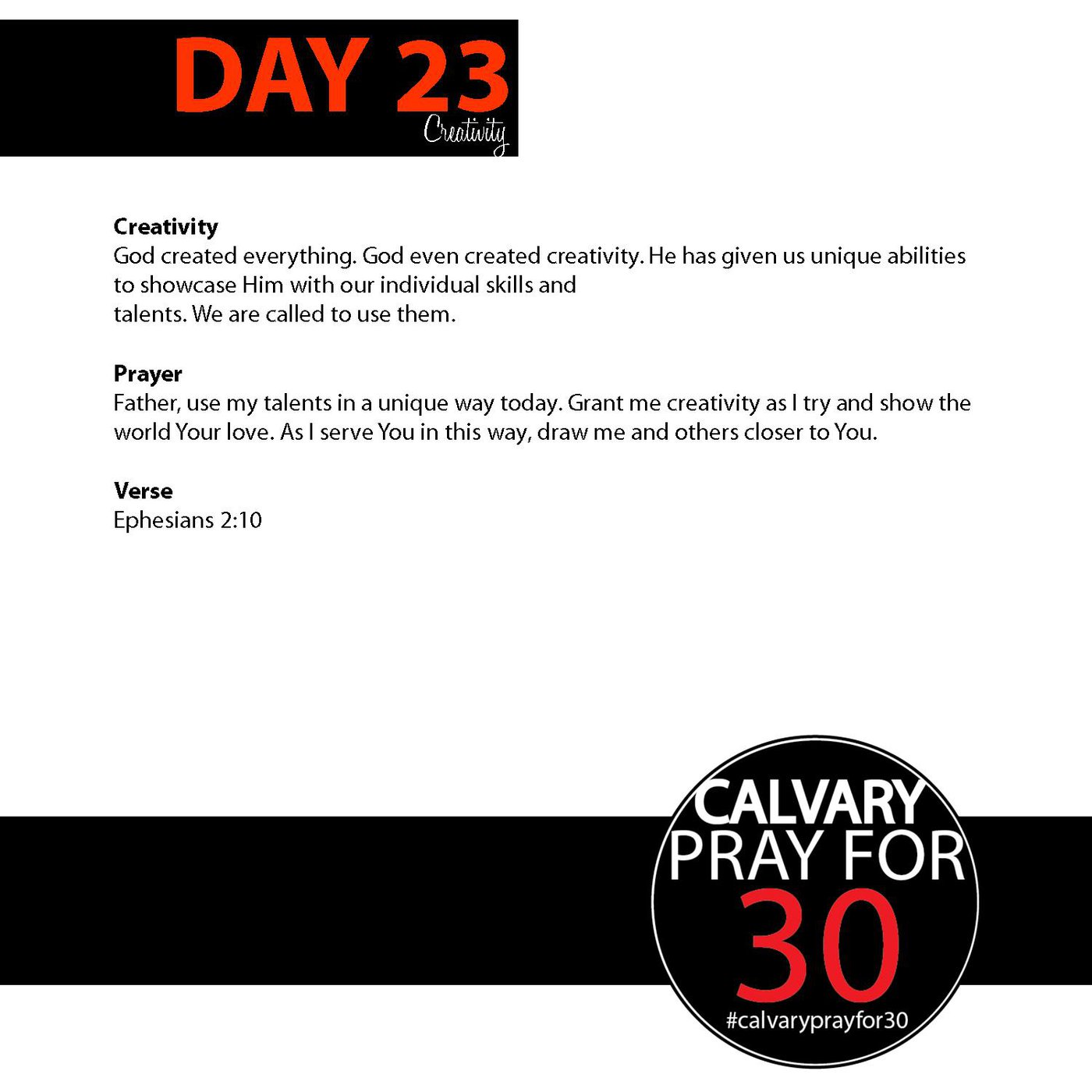 DAY 22: BOLDNESS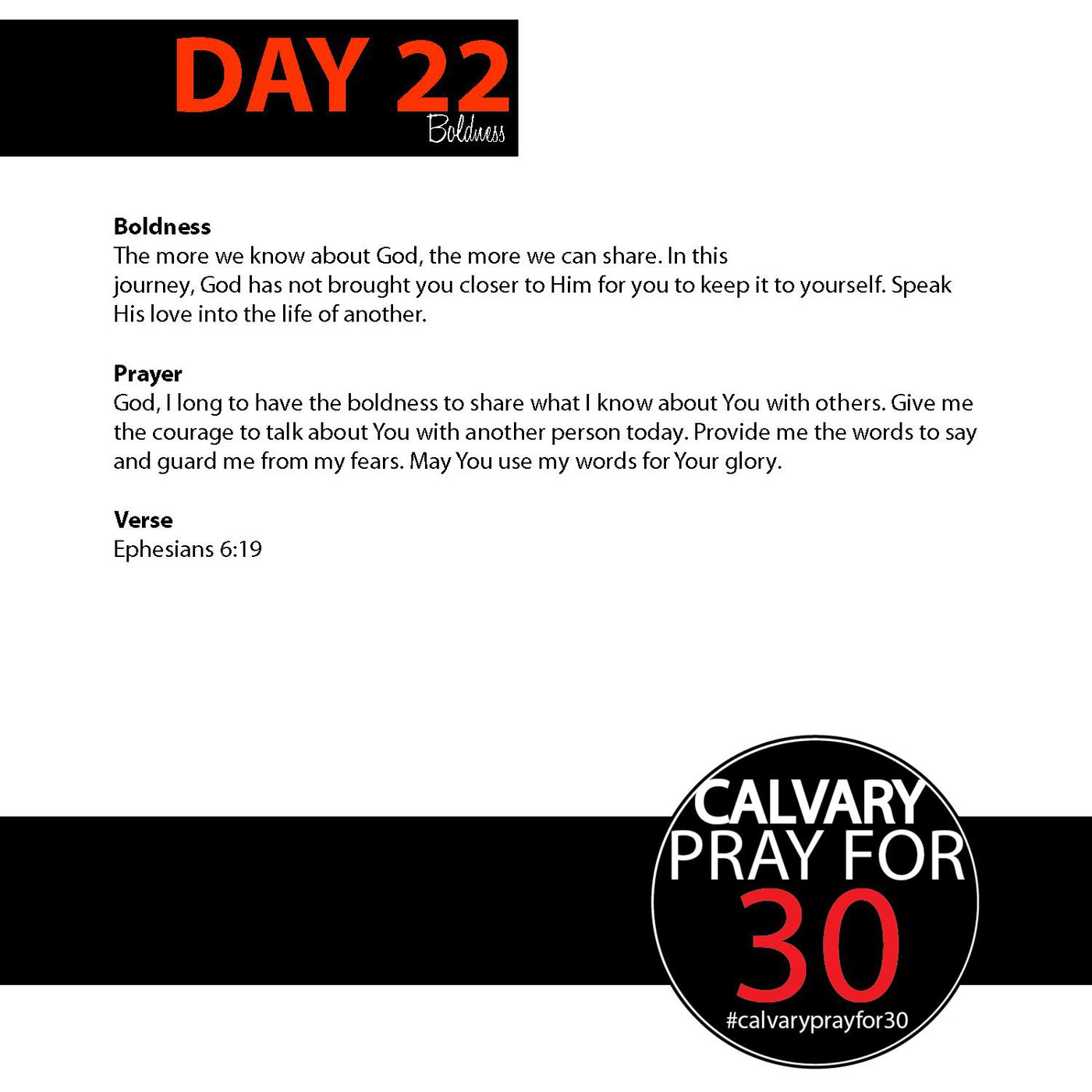 DAY 21: LISTENING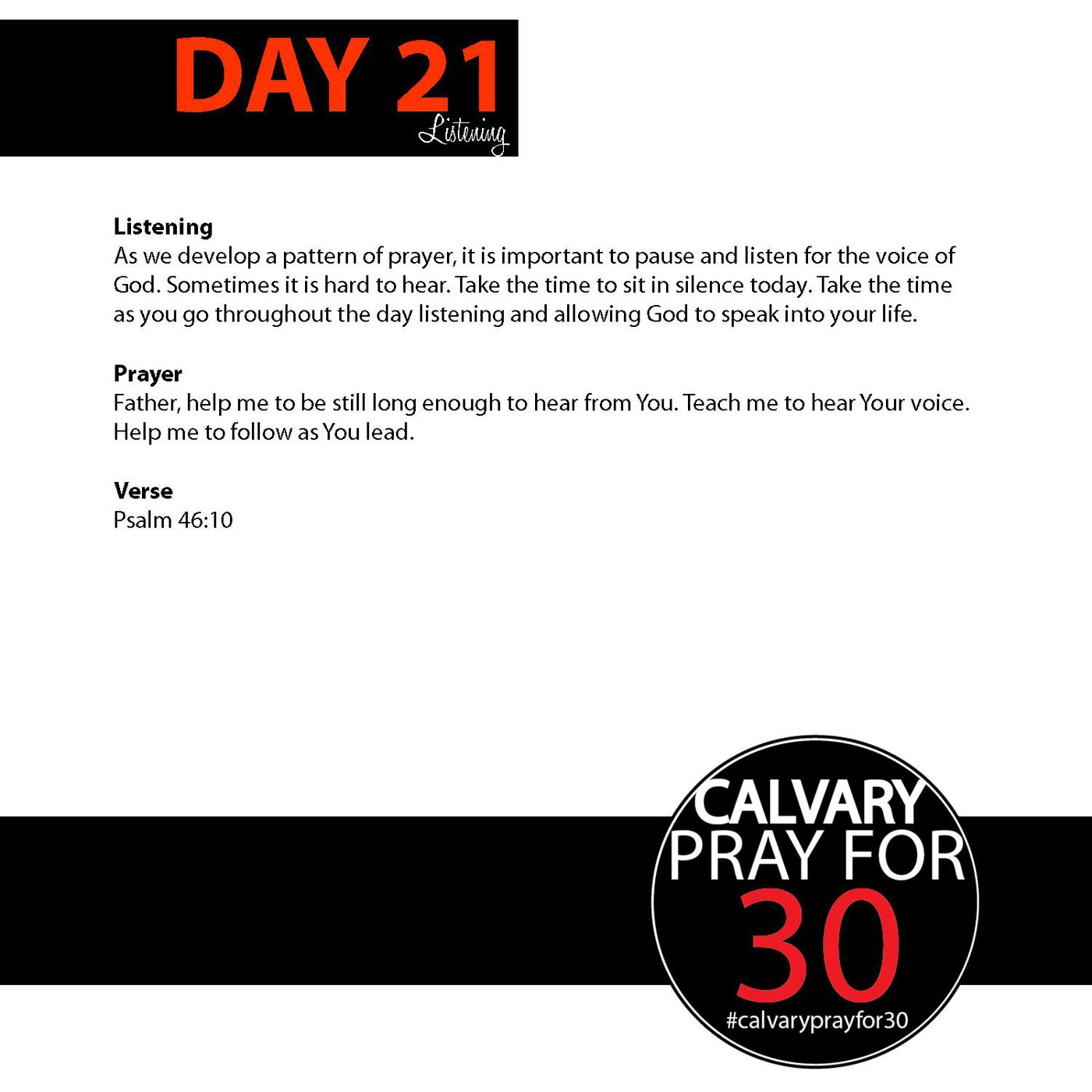 DAY 20: FACING CONFLICT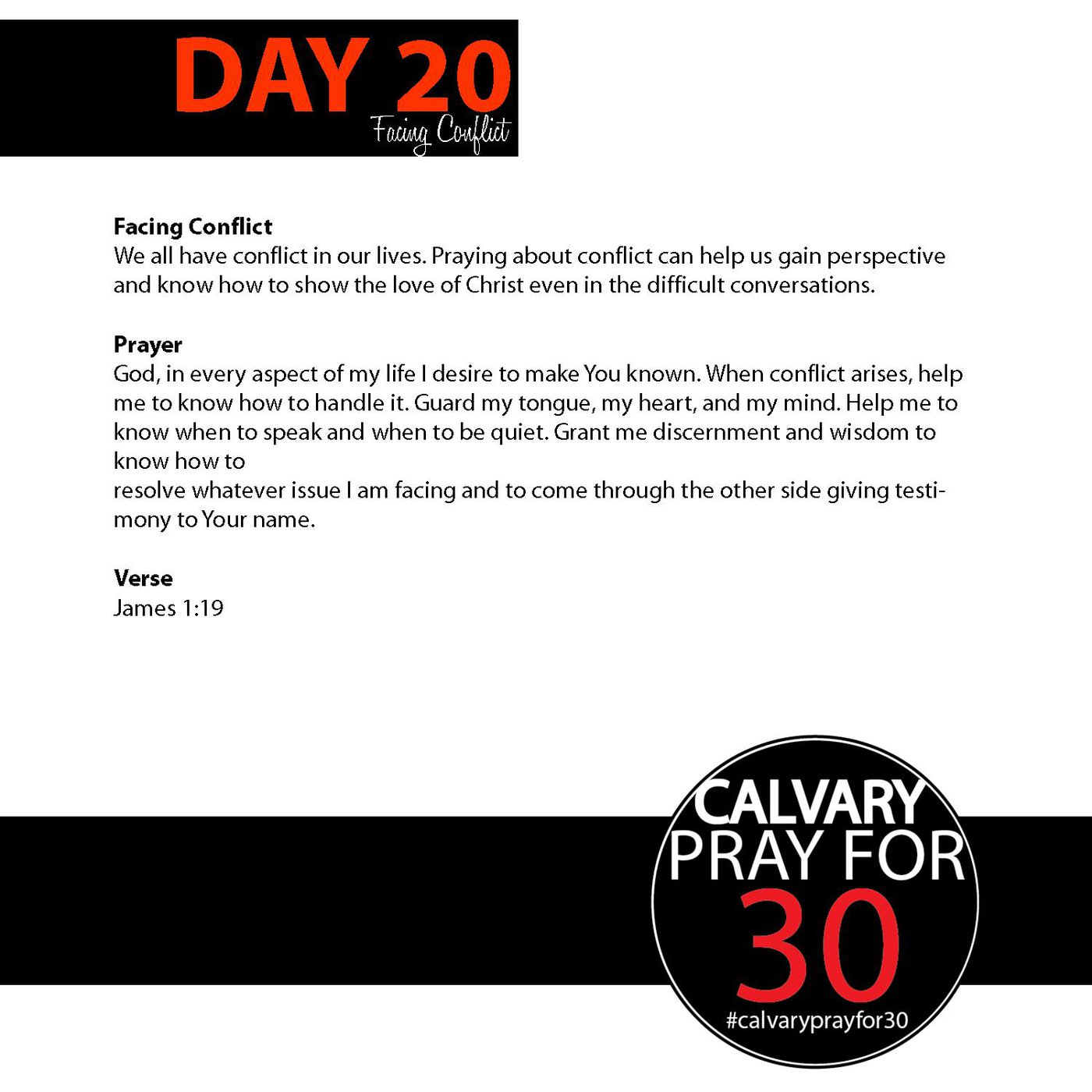 DAY 19: HUMILITY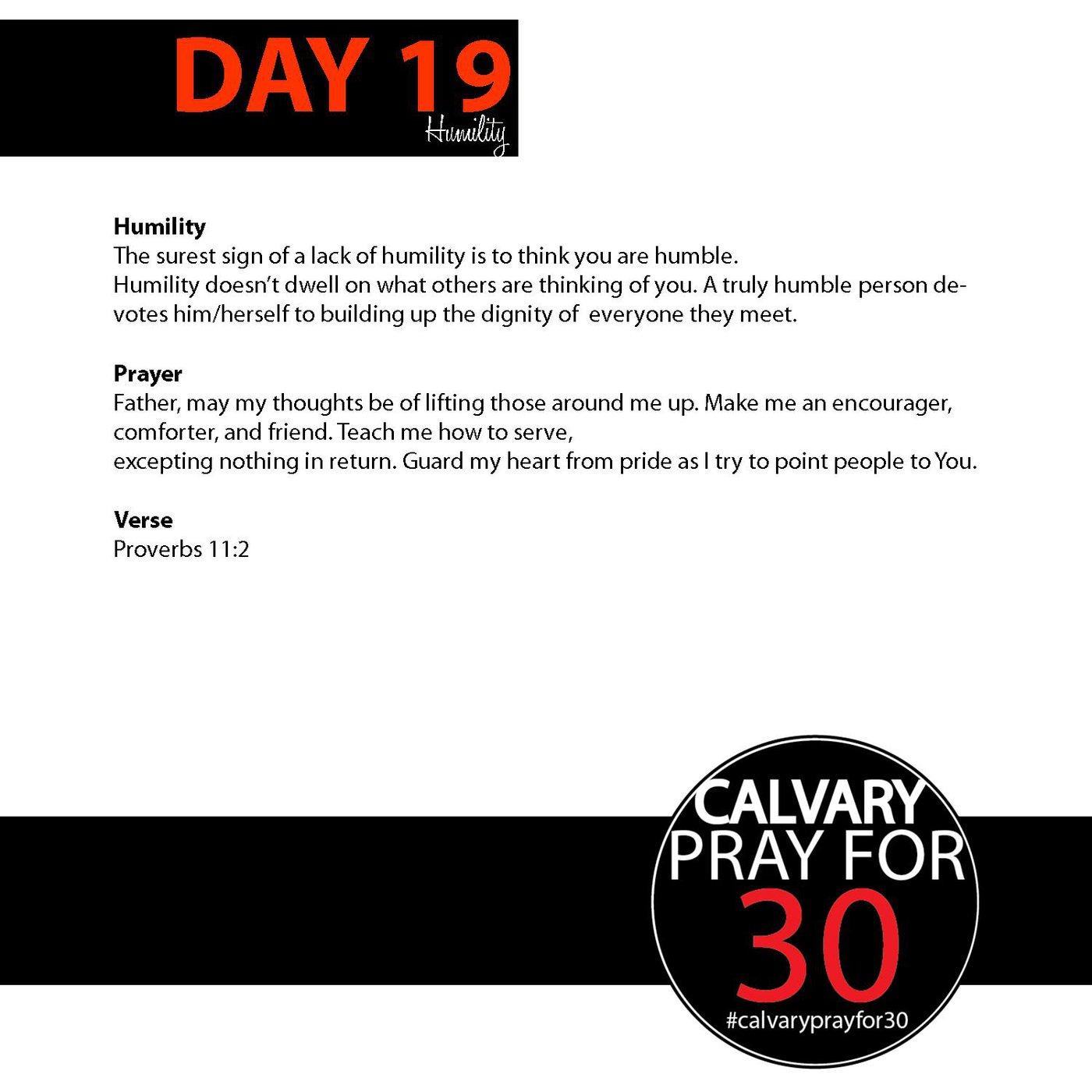 DAY 18: GRACE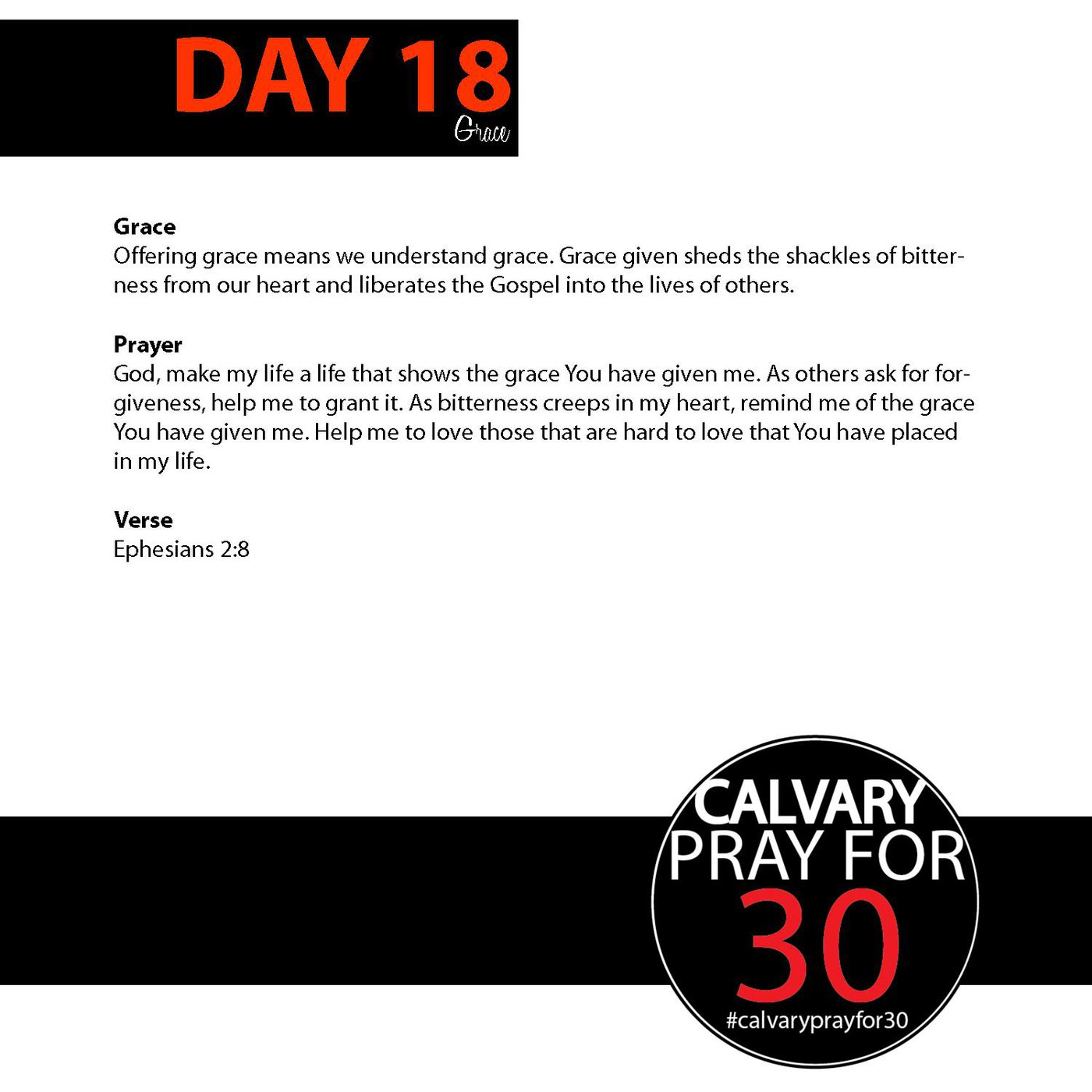 DAY 17: WORSHIP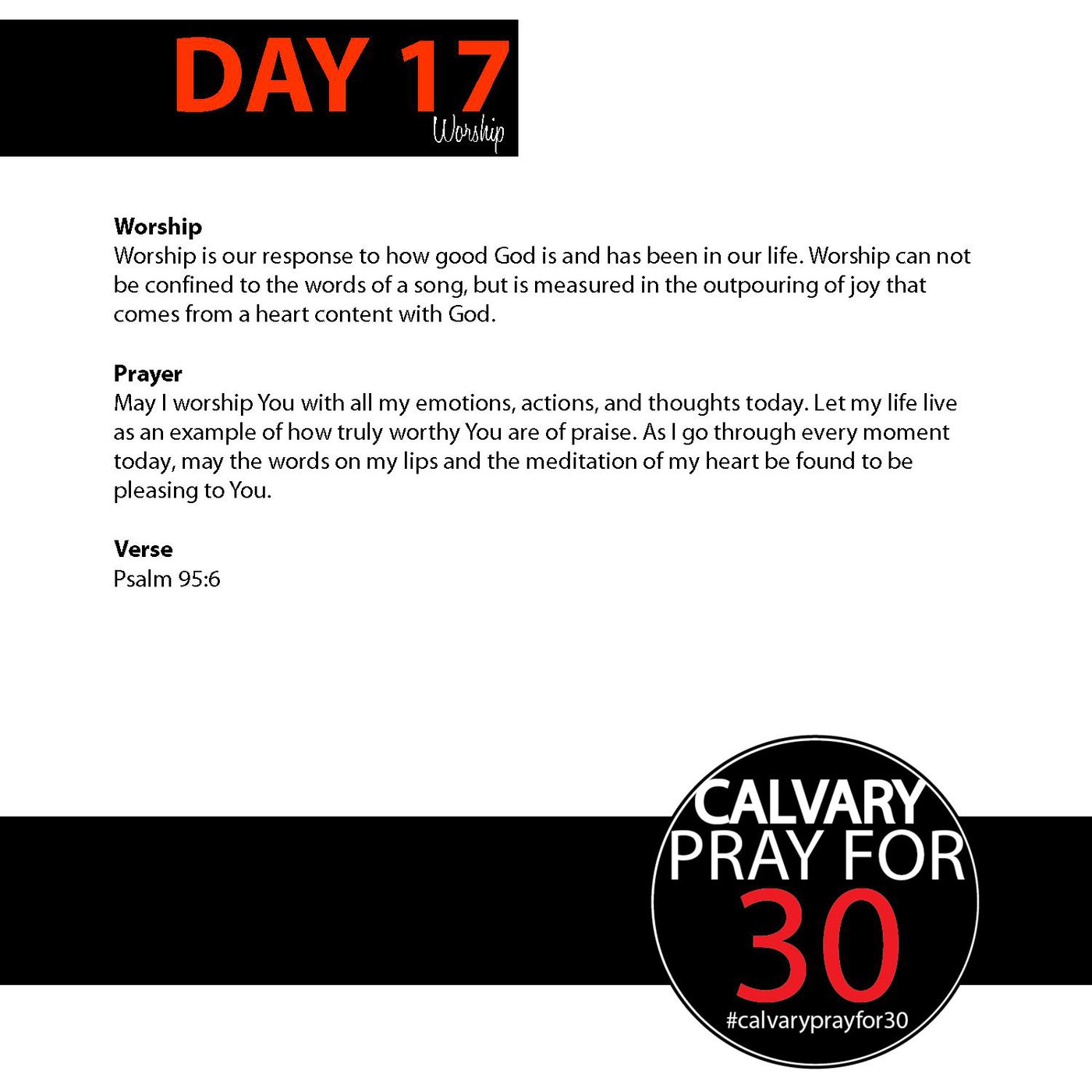 DAY 16: PEACE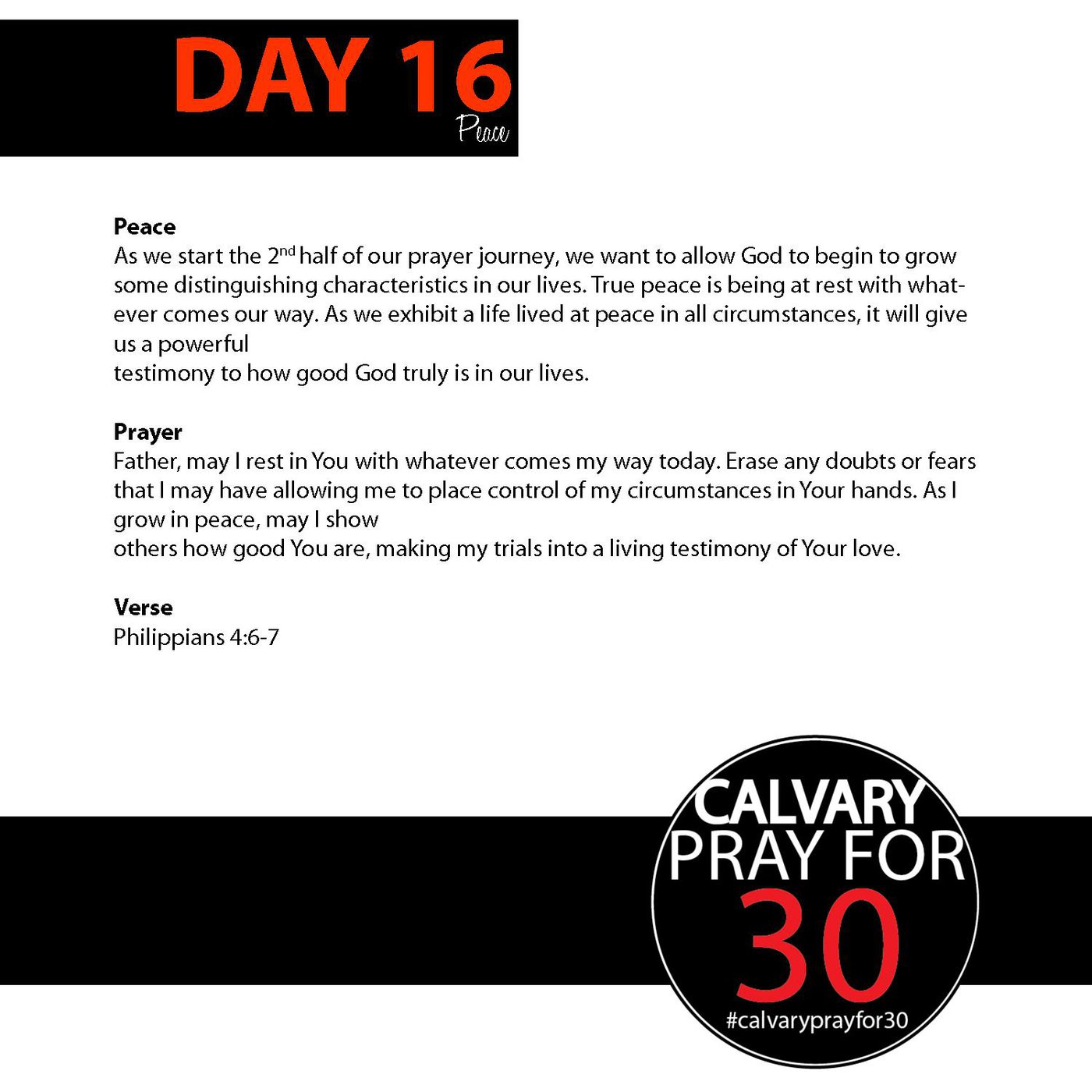 DAY 15: DEVELOPING A THANKFUL HEART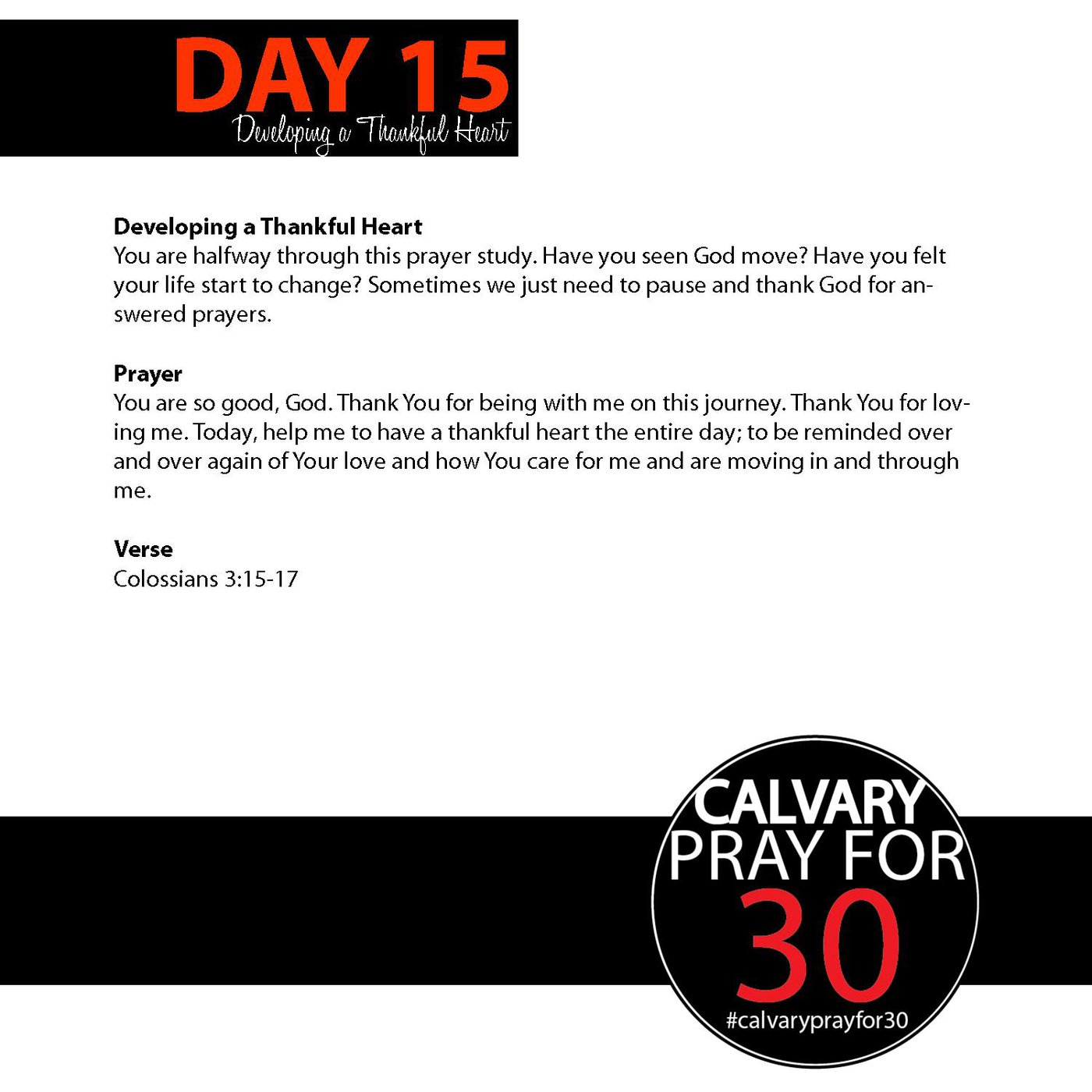 DAY 14: EXPECTATIONS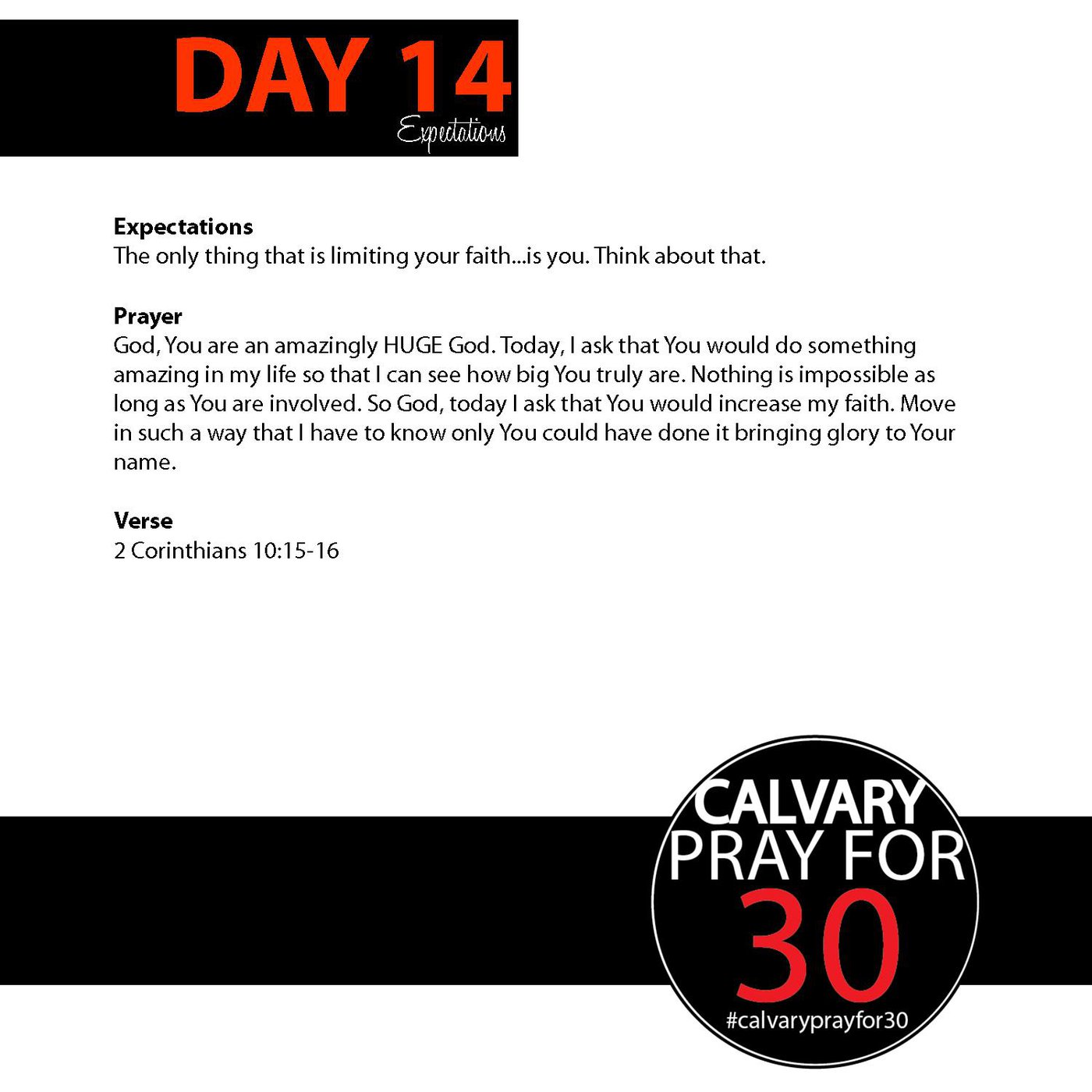 DAY 13: THOSE AROUND US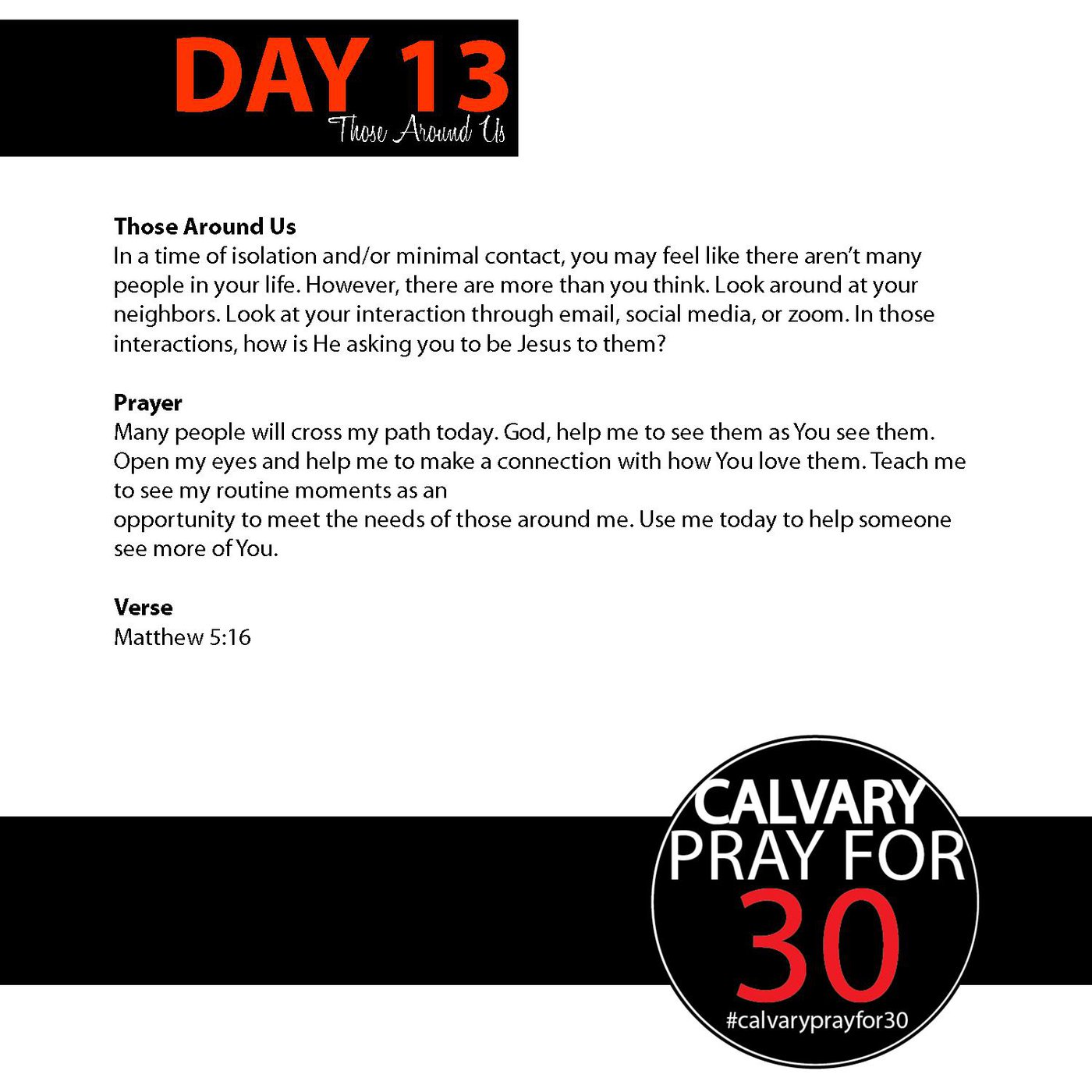 DAY TWELVE: THOSE CLOSEST TO US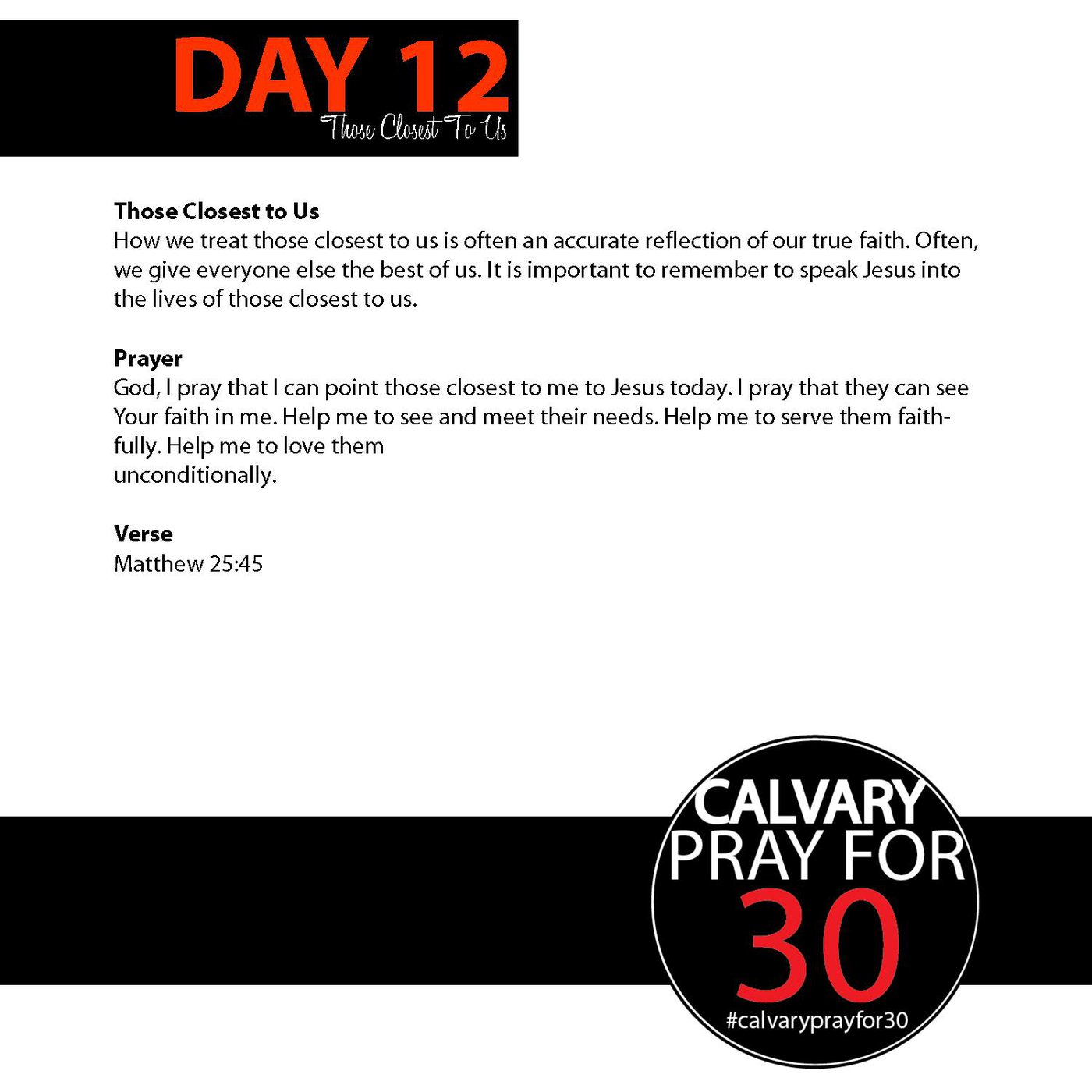 DAY 11: TRANSFORMATION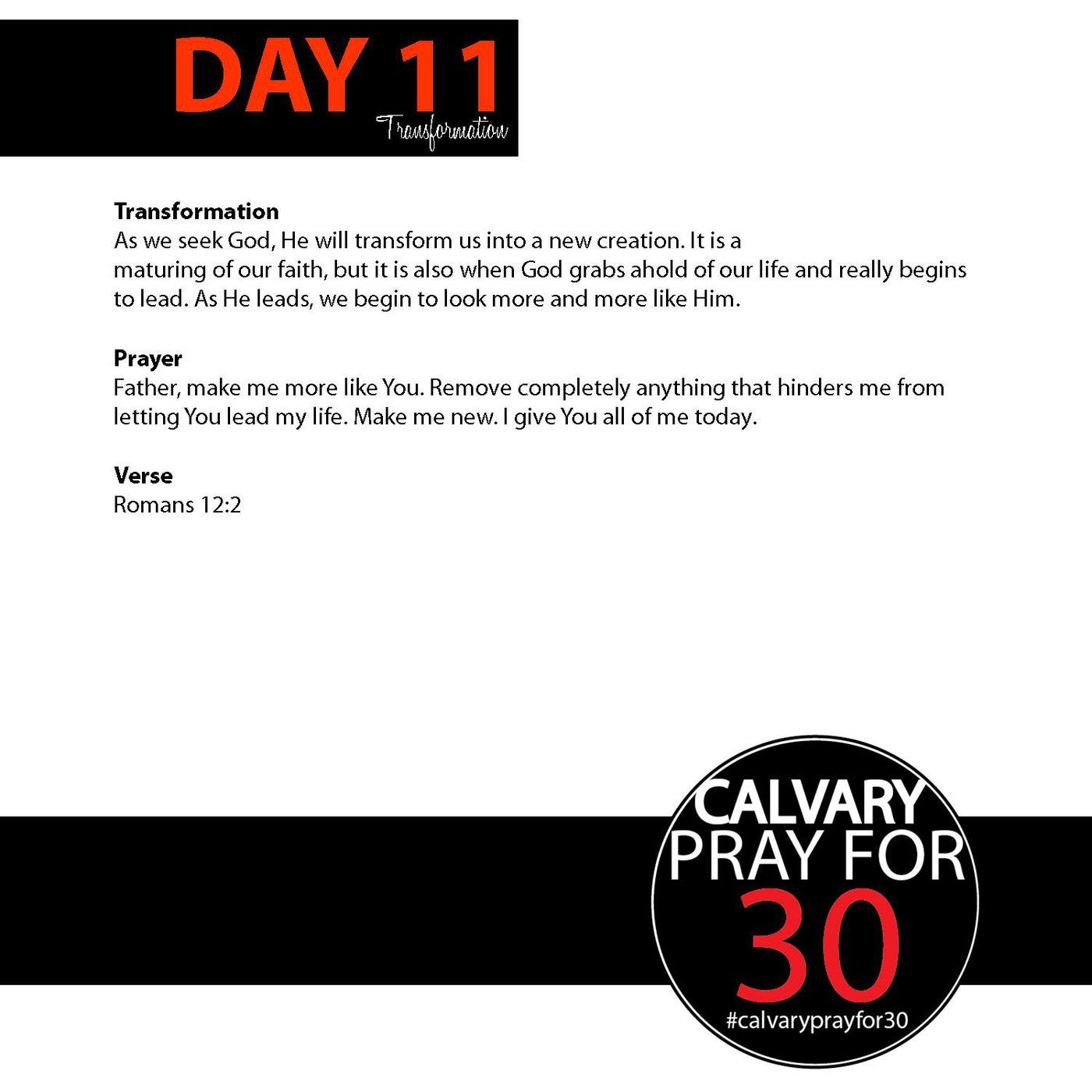 DAY TEN: WISDOM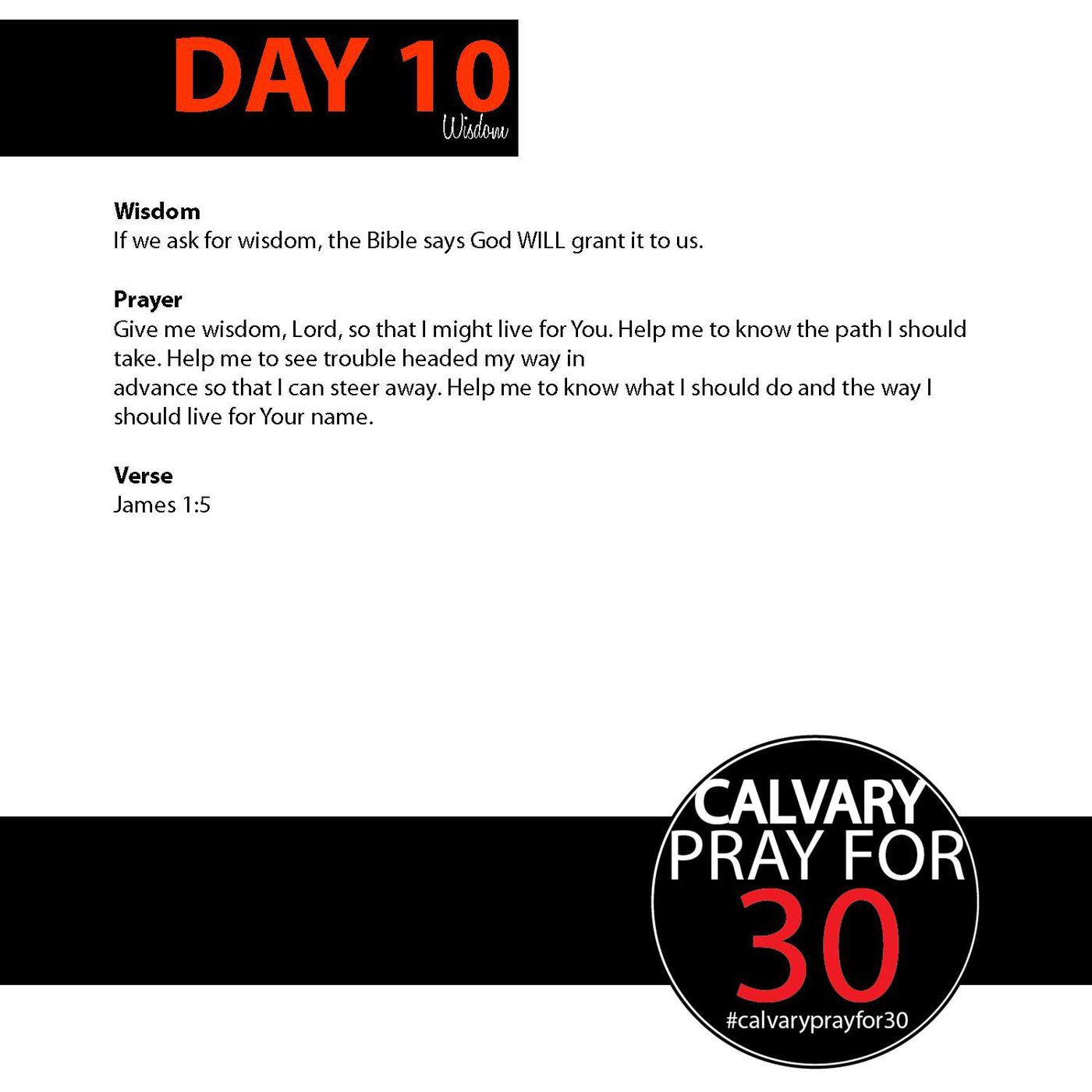 DAY NINE: EMPATHY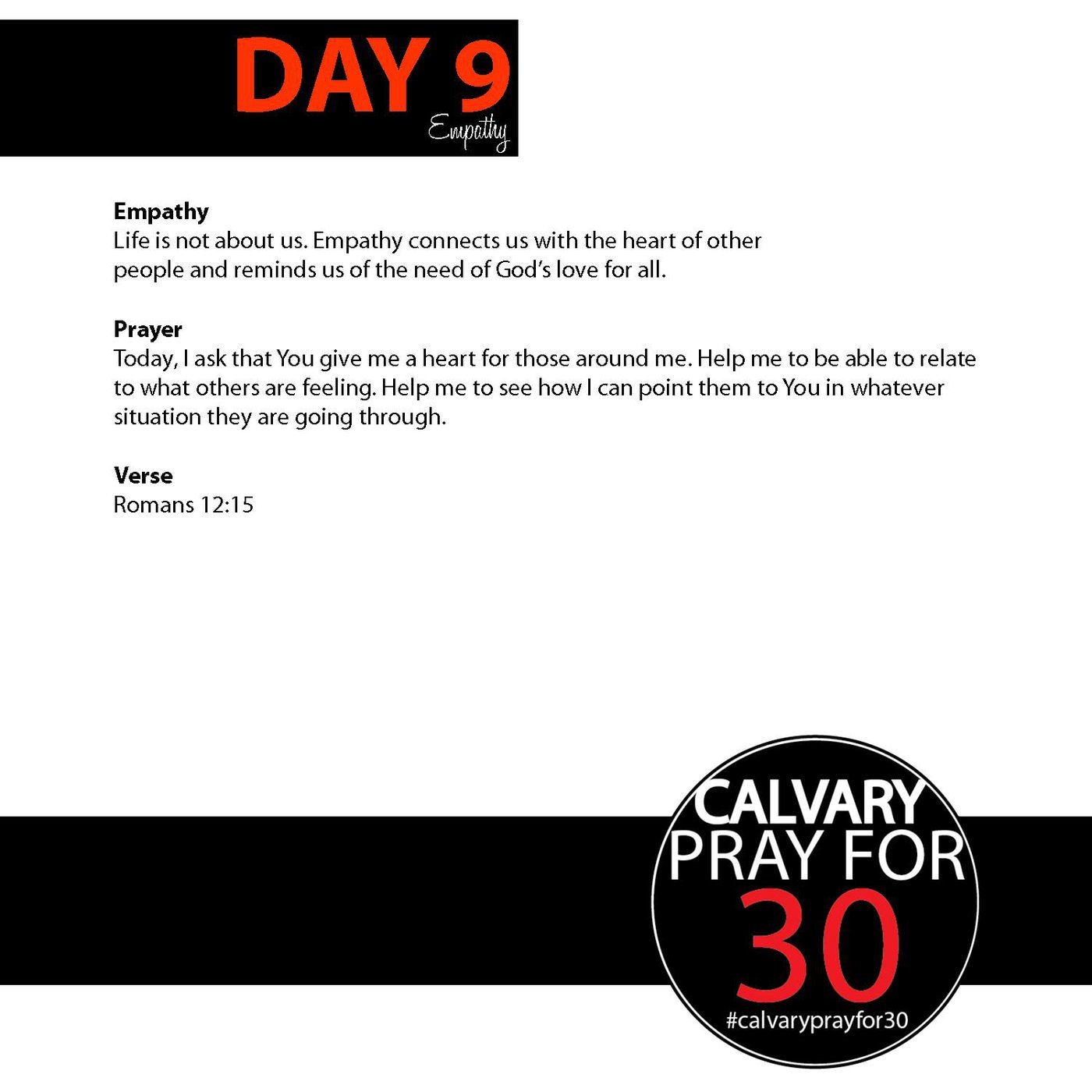 DAY EIGHT: TRUST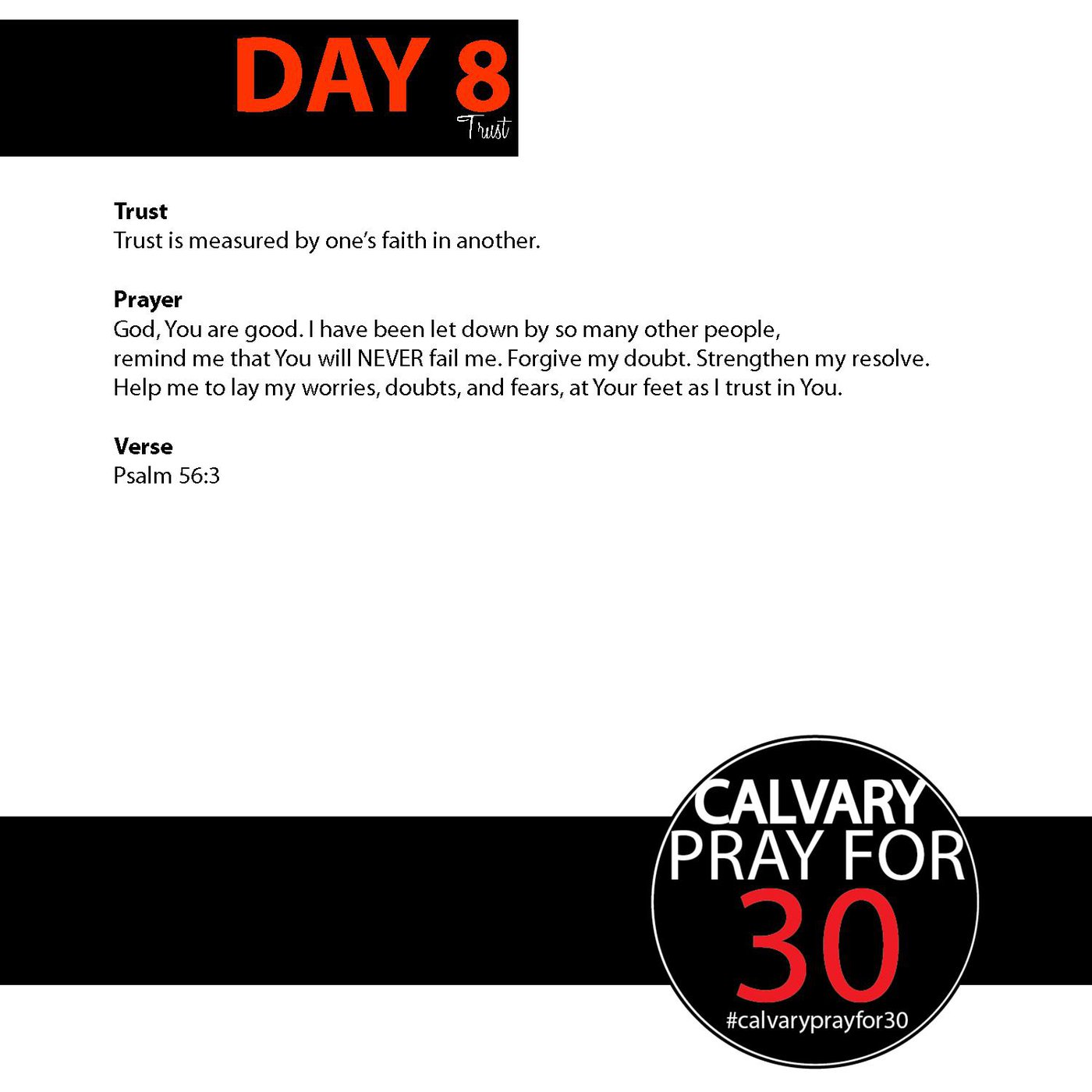 DAY SEVEN: PURPOSE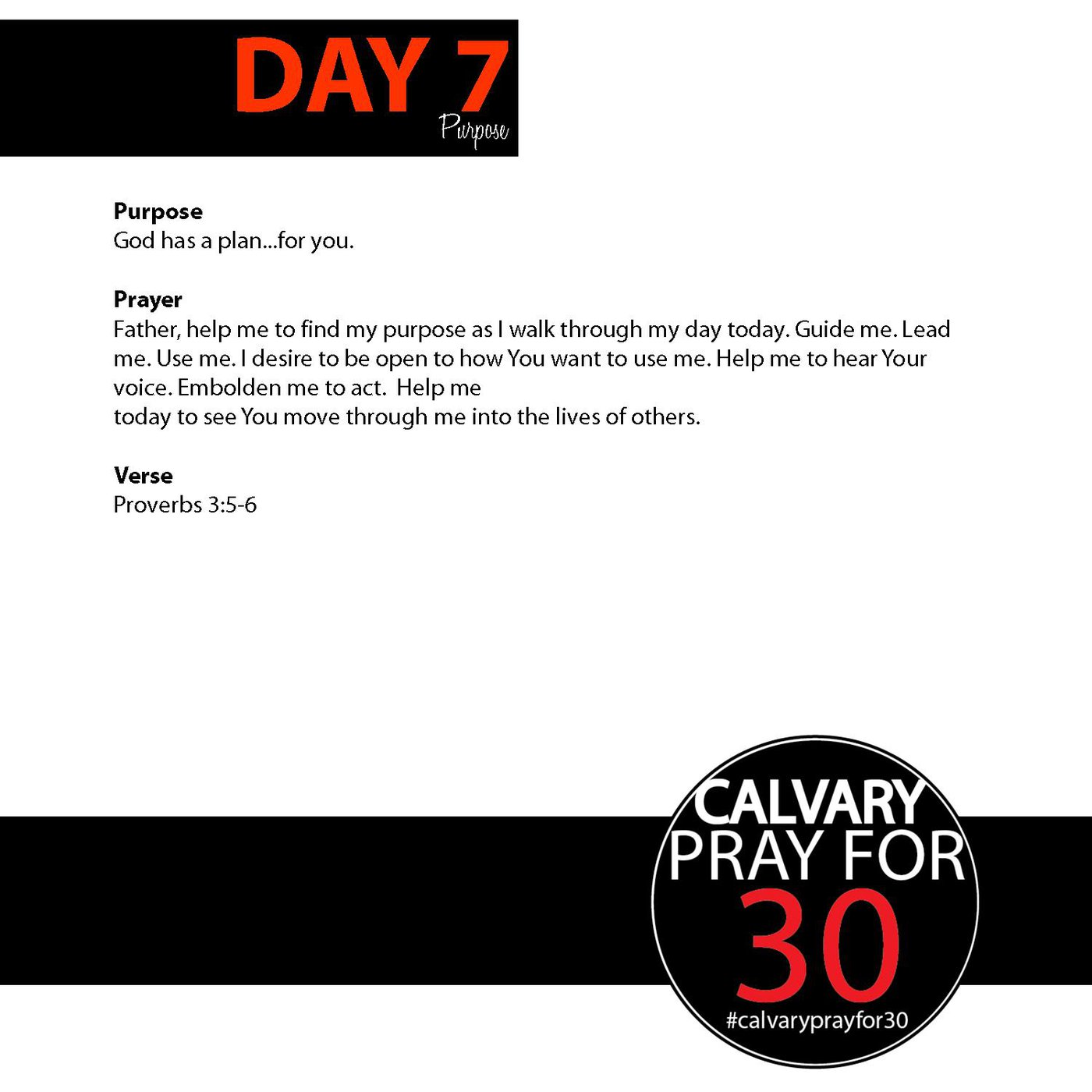 DAY SIX: FORGIVENESS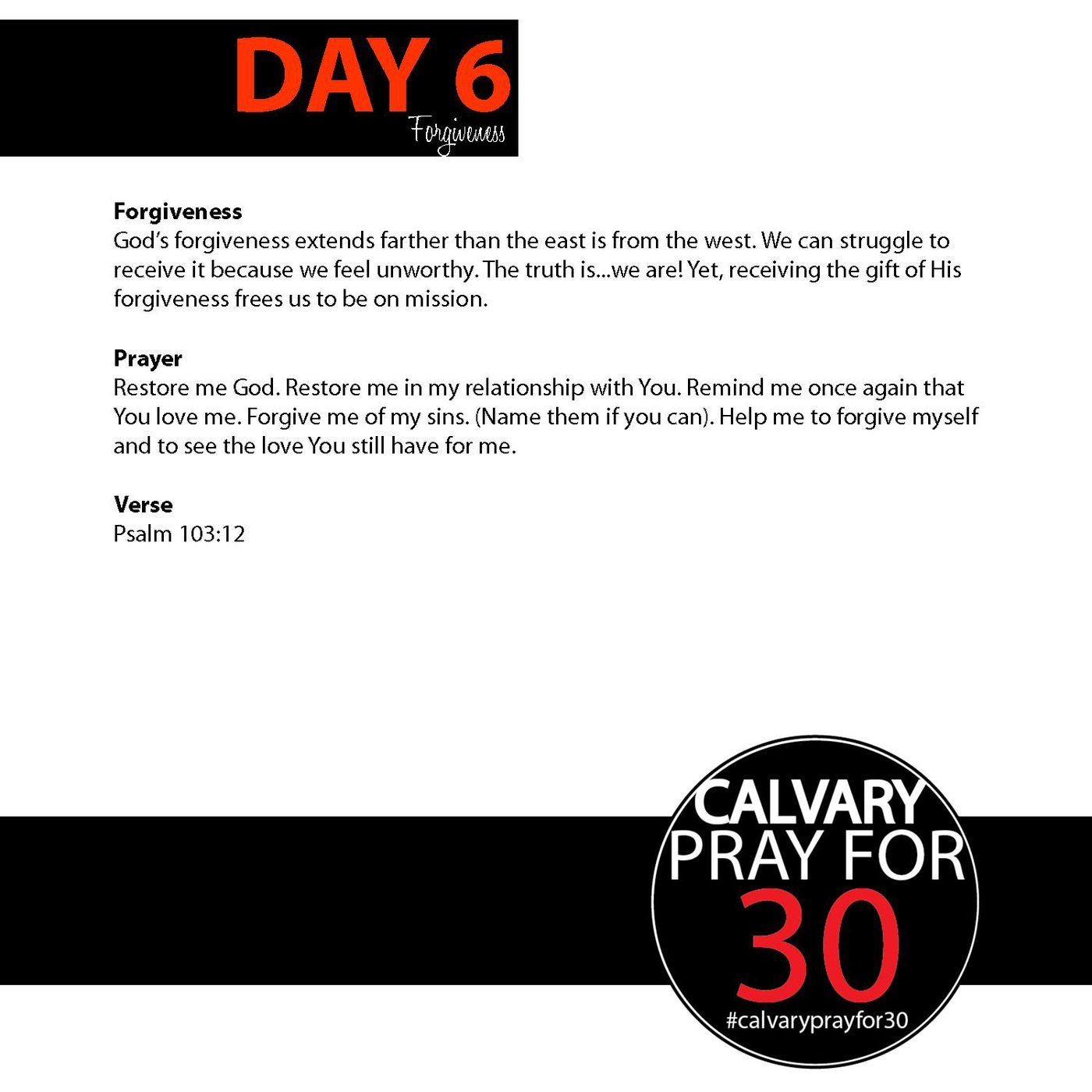 DAY FIVE: REMORSE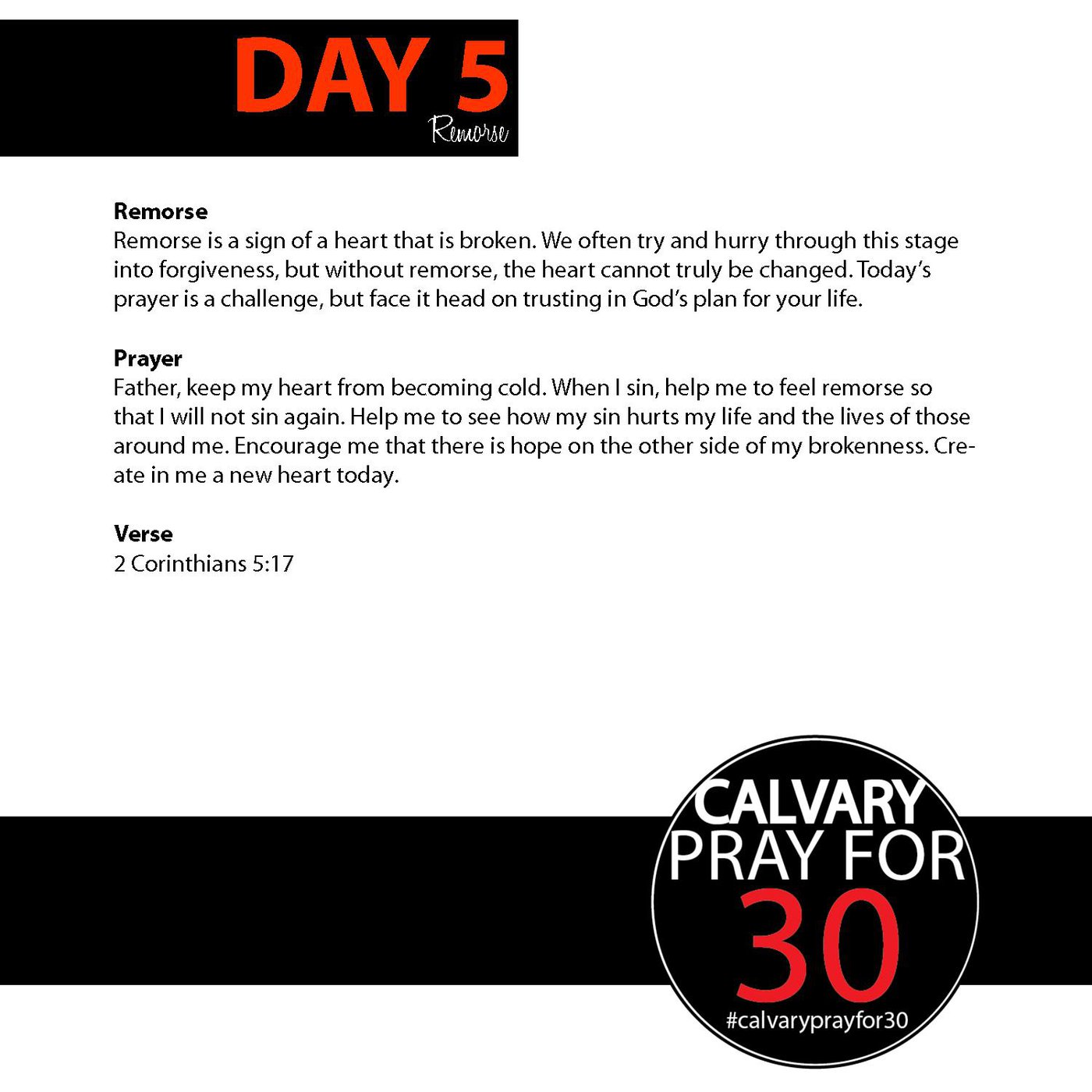 DAY FOUR: CONFRONTING SIN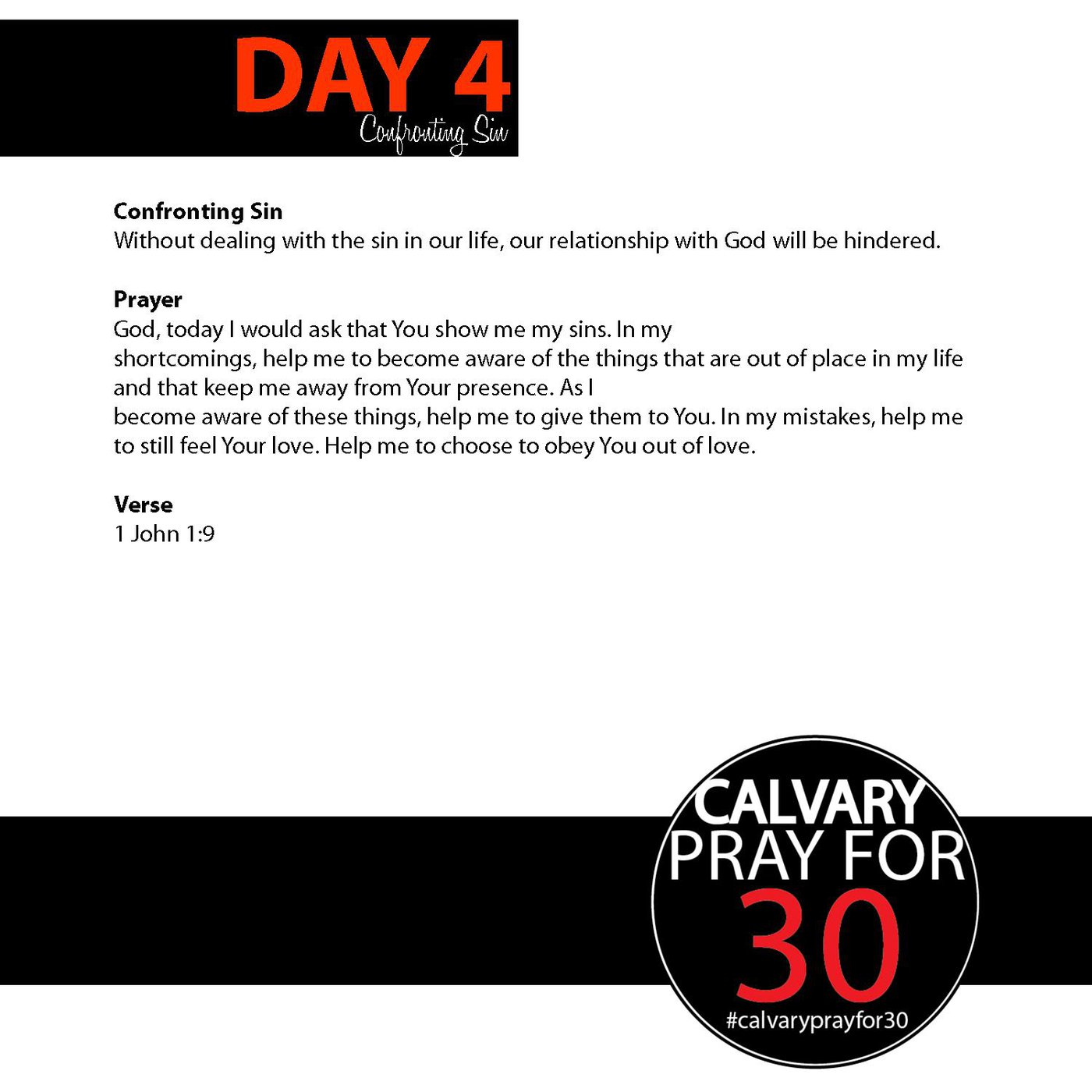 DAY THREE: VALUE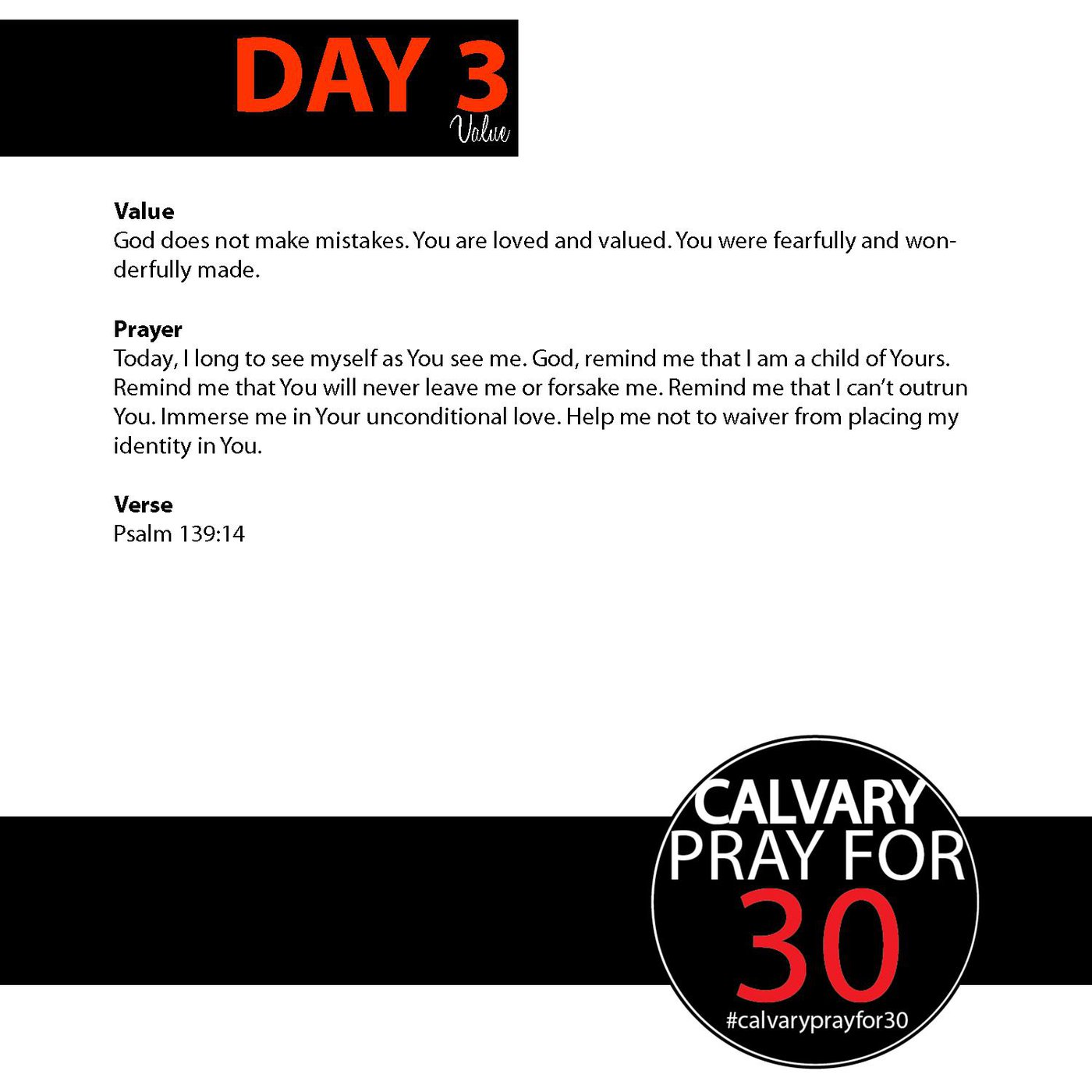 DAY TWO: CONSTANT CONTACT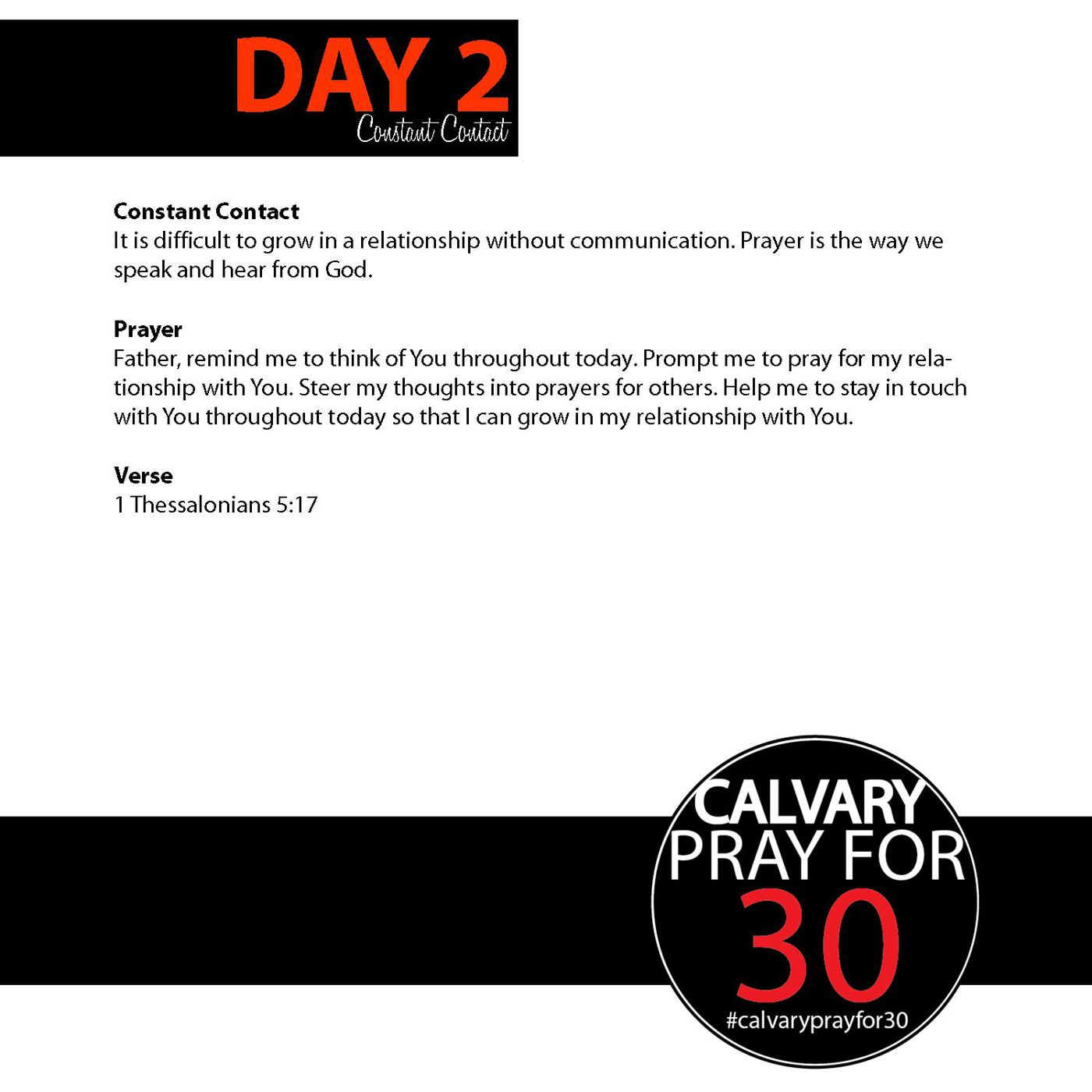 DAY ONE: SLOW DOWN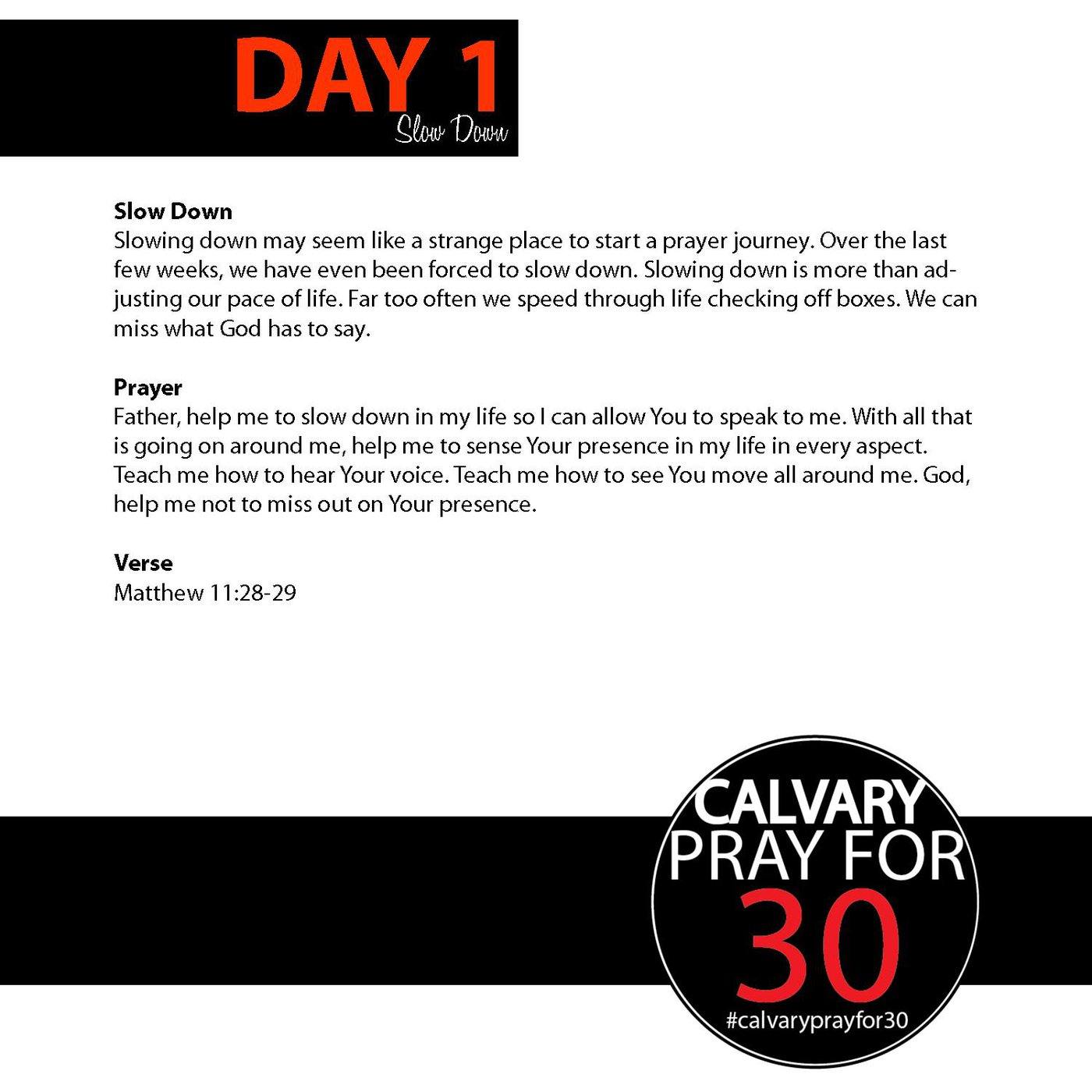 Wallpapers for your Phone, iPad, or Computer